This intellectual self-portrait gives an account of my professional activities and achievements in a developmental perspective and provides a summary of my most important works, projects and ideas.
Childhood and Visual Arts (1958-1972)
I was born on May 5, 1958, in Szentes, Hungary. My father is Jozsef Zsolnai, a professor of education. My mother is Margit Dobo, who was a primary school teacher. I have one sister, Aniko Zsolnai, who is a professor of education at the Eötvös Lóránd University in Budapest. 
I spent my childhood and teenage years in Szeged, a middsize town in Southern Hungary. From my early  years I was interested in visual arts. I studied painting and photography and wanted to become an artist.
At the age of 13 I received a copy of Plato's The Apology of Socrates from my father. I  have  remain impressed by the moral courage of Socrates displayed. I strongly felt that Socrates was right: we should die for our truth if needed. And it is better to suffer from injustice than to commit injustice. For me this is the foundation of any genuine ethics. You should be ready to die for your convinctions if necessary  because in this case nobody can corrupt you. Contrary to public opinion, to me this stance seems less heroic than it is vital.
Philosophy (1972-1975)
When I was 14 years old, I moved with my father to Kaposvar, where I studied in the once famous Tancsis Gymnasium of the city. I gradually abandoned the practice of painting and turned to philosophy, especially aesthetics. I studied George Lukacs's grandiose books on Aesthetics and Ontology. My first articles were published around that time. I wrote essays on the paintings of Jozsef Egry and on the sculptures of Imre Varga, among other things.
I wanted to become a philosopher, but my father suggested that before tattempting philosophy I  needed to first acquire a solid knowledge of social sciences. He suggested studying at the Budapest University of Economic Sciences.
Lessons Learned in the Army (1976-1977)
Before entering to university I served in the Hungarian Army for 11 months. It was a prison-like experience where I learned a lot about human behavior. I learned that moral character is crucial in determining people's behavior especially in extreme circumstances. In the army the bad guys behaved more opportunistically than in ordinary life while the good guys behaved more nicely than they would in normal circumstances. I developed the conviction that I would never kill anybody, not even in self-defense. It would be better to die instead – as Socrates taught.
University Years (1977-1982)
In 1977 I began my studies at the Budapest University of Economic Sciences. (Today it is called Corvinus University of Budapest.) I had a major in economics and finance and a minor in sociology. But I was more interested in the philosophy of economics and the methodology of social sciences.
A major inspiration came from the thoughts of Karl Polanyi, the Hungarian economic anthropologist who worked in the USA and Canada in the 1950s and 1960s. His basic distinction between the substantive and the formal meanings of the term "economic" was liberating for me. Polanyi states that the formal meaning of "economic" springs from the means-ends relationship. This meaning belongs to the scarcity definition of economic.The substantive meaning of "economic" points to the fact that human beings cannot exist without the natural environment that sustains them.
The substantive meaning stems from human beings' patent dependence for their livelihood upon nature and their fellows. Humans survive by virtue of an institutionalized interaction between their communities and the natural environment. This process is the economy, which supplies humans with the means of satisfying their material needs. So in the substantive sense the word "economic" denotes nothing beyond the process of satisfying material needs of the community.
Another of Polanyi's important insight is that the market economy, which is disembedded from social relations, is destructive to nature, society and culture. What we need is an embedded economy where economic activities serve the needs of people and do not destroy the natural environment. I returned to these ideas 15 years later in my PhD dissertation on "Alternative Economics".
The other major influence came from Janos Kornai, who later became a professor of economics at Harvard University. His books, especially the Anti-equilibrium and the Economics of Shortage represented a new kind of methodology for economics. Kornai argues that we need "realism" in economics and social sciences -that our assumptions and models should be realistic, unlike those of mainstream economics. He not only criticizes the mathematical formalism of Western economics but also develops a realistic framework for the comparative analysis of the socialist and capitalist economic systems. I published my first academic paper about Kornai's realist economic methodology in 1981. 
As a summer internship I spent three months at the National Bank of Hungary,but I concluded that banking was not for me. I was simply not interested in moneymaking in any sense.
In the summer of 1982 I married Julianna Farkas, a primary school teacher. Her love, care and dedication to ethical and environmental values have been a great support for my personal and academic life since then.
Practice-Oriented Social Research (1982-1983)
I began my academic carreer at the Department of Sociology of my alma mater, the Budapest University of Economic Sciences. I became interested in practice-oriented social research, especially action research and evaluation research. I used these methodologies in educational programs developed by my father, Jozsef Zsolnai.
His conception was to renew primary school education by introducing value-oriented and ability-focused programs. I was active in developing the economic and social background-theories for these programs as well as in evaluating their implementation process. I developed a methodology for evaluating the multiple performances of rival educational curricula in primary schools.
With my wife, Julianna Farkas, I created a special program for teaching economic and social sciences in primary schools. We successfully translated the basic categories of Janos Kornai's economics for young children.
In the early 1980s I learned about the ideas of Greens, especially the Green Party in Germany. I was not interested in green politics but became engaged in eco-philosophy. Around that time I had read a phenomenal book called The Imperative of Responsibility by the German-American philosopher Hans Jonas, which presents new grounds in ethics.
Jonas argues that the nature of human action has changed so dramatically in our times that it calls for a radical changeinethics as well. New dimensions of responsibility have emerged because  nature has become a subject of human responsibility. This is underlined by the irreversibility and cumulative character of man's impact on the living world. Jonas suggests that an imperative, which respondes to the new type of human responsibility might run like this: "Act so that the effects of your action are compatible with the permanence of genuine human life" or, expressed negatively, "Act so that the effects of your action are not destructive of the future possibility of such life." Jonas' imperative will forever serve as a guiding principle for me.
Vienna (1984)           
In the spring of 1984 I spent three months at the International Institute for Applied Systems Analysis (IIASA) in Vienna, Austria. I was working under the supervision of the British cultural anthropologist Michael Thompson, who developed the famous "rubbish theory" and the "culture theory".
My research project was entitled "Different Dissolutions of the Man-and-World Problem". I studied economic belief systems in four dimensions: (i) man's attitude towards nature, (ii) types of man's consumption, (iii) relationship between man and society, and (iv) ethical motives of man's economic activity. I proposed two basic criteria for the acceptability of economic belief systems, namely that they should be human-centered and not counter-ecological.
The paper based on my research project was my first international conference presentation and my first English publication.  
Meta-Economics (1985-1986)
I became influenced by the ideas of E.F. Schumacher in the mid-1980s. I read Schumacher's Small is Beautiful and his other books with great enthusiasm. In his oeuvre I found a powerful criticism of the ideology of Western economics. He also provided an attractive alternative: the people-centered, green economy.
In 1986 I produced a major – 85 pages long – paper on "Meta-Economics." The paper criticizes the basic assumptions of mainstream economics from a broad social science perspective. It develops an alternative framework in which the natural ecosystem and the human sphere are integral parts of the total economic circulation process and function as its irreducible basis. In this view the nonmonetized goods and services should also be taken into account, not only the monetized ones. In accordance with Aristotle and Karl Polanyi the end goal of the economy is not moneymaking but serving human communities and sustaining the natural environment. Also, the paper argues that the right methodology for economics is not positivism but a constructive-evaluative methodology that evaluates the functioning of economic systems and develops alternative forms of economizing.
Among others, Nobel-laureate economist Wassily Leontief read my paper. He wrote to me that the paper represented a highly ambitious methodological program but that it is not clear how to implement it.
Struggling with Economics (1987-1989)
I changed university positions in 1987. I transferred from the Department of Sociology and went to the Department of Business Economics. I wanted to get closer to economics in a more practice-oriented form.
I enlarged and developed my meta-economics paper and published two books based on that. The first was The New Hungarian Economics, in 1987, and the second was Other Economizing, in 1989 (both are in Hungarian).
The New Hungarian Economics presents the novel approach of Janos Kornai's disequilibrium economics, Tibor Liska's radical entrepreneurship conception, and Andras Brody's theory of the human economy. All these Hungarian economists brought something invaluable into the economic discourse and liberated the minds of young economists in Hungary and abroad.
Other Economizing presents a comprehensive alternative framework for economics inspired by the ecological economics of Kenneth E. Boulding and Herman Daly andthehumanistic economics of Leopold Kohr and E.F. Schumacher. The framework consists of 60 modules arranged in five clusters in opposition to or in support of each other, namely mainstream economics, conventional economic practices, alternative economic theories, new economic practices, and meta-economic ideas. Alternative economics appears as a response to the ecological, human and ethical problems of mainstream economics.
In addition to the above books I developed a model  portraying the environmental and social destructiveness of self-centered economic decisions and organizations. I have never  accepted the famous "Invisible Hand" doctrine of  Adam Smith. I could not believe  that the "self-love" of economic actors is beneficial for society. I have always thought with Dostoyevsky, that we cannot lie  our way to the truth, or with Arthur Koestler whoputs it positively: we can reach good ends only by using noble means.
Using both the prospect theory and the general theory of discounting I developed a model, which shows that self-centered decision makers necessarily produce perverse decisions because they favor sure gains here-and-now and unsure losses far-and-later while disfavoring sure losses here-and-now and unsure gains far-and-later. I published a paper presenting these results in both Hungarian and in English.
In 1988 Nobel-Prize winning economist Herbert A. Simon came to Budapest, and I had the privilege of organizing Professor Simon's program. I shared with him a paper I had written on "Morally Rational Decisions." In this paper I present a model in which rationality functions within a higher-level context of moral considerations. Professor Simon suggested using the notion of "multiply satisficing decision making" and developing a nonhierarchical structure for rationality and morality. It took almost ten years for me to succeed in doing this.
Berkeley (1990-1991)
I spent the academic year of 1990-1991 at the University of California at Berkeley. My host was Edwin M. Epstein, the first scholar ever appointed as  business ethicist. Epstein has a broad humanistic approach to business that represents a deeply felt, genuine ethics. I learned a lot from him. He introduced me to the American academic world. 
Berkeley was a fascinating place with its vibrant, alternative culture. I focused on writing my alternative economics, which later became my PhD dissertation. I learned about the tremendous criticism the rational choice theory was undergoing in the USA and elsewhere, which continues into the present. I remember quite well my discussion with Epstein about Jane Mansbridge's excellent book Beyond Self-Interest, which made the point that duty, self-interest, and love possibly represent the three irreducible motives of human behavior. It is not just self-interest that is important in economic and social life.
Ecology versus Economics (1992)     
Returning to Budapest I renewed my friendship with Pal Juhasz-Nagy, a distinguished professor of ecology. Juhasz-Nagy was an extraordinary scholar with an extensive knowledge of natural sciences as well as humanities. He was always interested in having dialogues with scholars from other fields., so I suggested that we undertake a series of dialogues on ecology and economics. We selected topics of common interest and met once a week for a period of three months.
Our dialogues covered "Cultures and their Views of Nature", "Diversity, Complexity and Stability", "Ecological Understanding", "Homo Insapiens", "Constraints and Possibilities of Ecological Actions", "Ecological Culture", and "Ecological Ethics and Education".
First we published the edited text of our dialogues in different Hungarian journals and literary magazines. Later we composed a book from the dialogues. The book, entitled The Hopeless Hope of Ecology, was published by Eötvös Lorand University and used in courses in human ecology and environmental sciences for many years at various Hungarian universities.
Establishing the Business Ethics Center (1993)
I established the Business Ethics Center with a professor friend, Jozsef Kindler. Kindler was trained in engineering but became a leading figure in management and applied social science methodology. He had (and still has) a broad humanistic background and a strong religious conviction. Both of us were working at the Department of Business Economics of the Budapest University of Economic Sciences (now Corvinus University of Budapest).
We wanted to establish an organization that would catalyze alternative thinking and practice in management. Kindler suggested that the name of the playing field should be "business ethics" because ethics is theoretical and practical at the same time and has a deep existential dimension. Business ethics is not only an interest of academic scholars – also practitioners and laymen have also views on that.
We decided to establish the Business Ethics Center. We invited well-known scholars to serve as members on the International Advisory Board of our center. They included Edwin M. Epstein (University of California at Berkeley), Stefano Zamagni (University of Bologna) and Henk van Luijk (European Business Ethics Network).
To promote the idea of business ethics we published two books in Hungarian in 1993. Our book entitled Ethics in the Economy, is the first comprehensive presentation of the state of the art of business ethics in Hungarian. The volume contains classic papers in business ethics. Contributions include the following: "Individual Freedom as Social Commitments" by Amartya Sen, "The I & We Paradigm" by Amitai Etzioni, "Ethics in the Market Economy" by Peter Koslowski,  "Moral and Economic Welfare" by Tibor Scitovsky, "Can a Corporation Have Conscience?" by Kenneth E. Goodpaster and John B. Matthews, "Conflict and Consensus: Ethics as Shared Value Horizon in Strategic Planning" by Peter Pruzan and Ole Thyssen, and "Stakeholder Management" by Edward R. Freeman. The book served as a textbook in business ethics at different Hungarian universities for many years.
We also published the Hungarian version of the book Social and Ethical Aspects of Economics, produced by the Pontifical Council for Justice and Peace in Rome. The book was edited by Ignazio Musu (University of Venice) and Stefano Zamagni (University of Bologna). It contains contributions made by world-renowned scholars in a colloquium in the Vatican. Contributors include Nobel Prize-winning economists Kenneth J. Arrow ("Moral Thinking and Economic Interaction"), Robert E. Lucas ("Ethics, Economic Policy and the Understanding of Economic Development") and Amartya Sen ("Some Contemporary Economic and Social Issues"). The book demonstrates that ethics is an undeniable aspect of economics,with great social importance.
Alternative Economics (1994-1995)
Despite organizing the activities of the Business Ethics Center, I did not give up my engagement in alternative economics. In 1994 I defended my PhD dissertation, "The Challenge of Alternative Economics", in the Hungarian Academy of Sciences. The dissertation was a summary of my decade-long work on alternative economics.
I was also interested in communitarianism, which was flourishing in the USA. I published the paper "I, We and She" on Amitai Etzioni's "person in the community" model that suggests including Mother Nature among the players of socioeconomic life. My extended model states that the individual, the community, and the natural environment are irreducible entities and that the plurality of individual, social, and ecological values should be acknowledged. Only a right balance among individuals, communities, and nature can assure the survival and well-being of man on the Earth. 
The Netherland Institute for Advanced Studies (1996)
I spent the fall semester in 1996 at the Netherland Institute for Advanced Studies (NIAS)in Wassenaar, the Netherlands. I was working on my project "Responsible Decision Making," and my departure point was that the most important decisions in business and politics are made in complex choice situations. In such situations the decision has wide-ranging consequences, and not only the decision maker but also other parties are affected by the outcome of the choice. For this reason responsibility is unavoidably present in complex choice situations. There are ethical norms that represent different duties of the decision makers. Also, various stakeholders represent values and interests that the decision makers should respect
The aim of the project was to develop a model that would satisfy Amartya Sen's requirements: 1) "to get an overall assessment of the ethical standing of an activity it is necessary not only to look at its own intrinsic value, but also at its instrumental role and its consequences on other things," and 2) "the advantages of consequential reasoning involving interdependence and instrumental accounting, can be combined not only with intrinsic valuation, but also with position relativity and agent sensitivity."
My responsible-decision-making model suggests the selection of the least worst alternative in the decision space of deontological, goal-achievement, and stakeholder values. The underlying principle is that the decision maker should find an optimal balance across different value dimensions. The irreducible complexity of business and public policy decisions can be handled by the help of the maximin rule that permits only limited tradeoffs among different values. It implies that quality of lifecan be preserved and enhanced if decision makers pay equal attention to all the relevant value perspectives in the decision situation. Responsible decision making is not a luxury; rather, it is a precondition of life worthyto live.
At NIAS I completed the first draft of my book presenting this model. After several revisions and further development the book, Responsible Decision Making was published by Transactions Publishers in 2008 in New Brunswick and London.
NIAS provided me with a stimulating interdisciplinary atmosphere. I met nice colleagues, and some of them became friends of mine. The most important one was Gian-Vittorio Caprara, a personality psychologist from the University of Rome "La Sapienza." Caprara is an original scholar with a strong interest in the ethical aspects of social behavior. He introduced me to Albert Bandura, the world-renowned psychologist at Stanford University.
I wrote a paper on "Corporate Transgression through Moral Disengagement" with Bandura and Caprara. We start with the observation that some corporations are involved in violations of law and moral rules that produce organizational practices and products that take a toll on the public. Bandura's social cognitive theory of moral agency provides a conceptual framework for analyzing how otherwise prosocial managers adopt socially injurious corporate practices. This is achieved through selective disengagement of moral self-sanctions from transgressive conduct. Our paper documents moral disengagement practices in famous cases of corporate transgressions and discusses implications for business ethics on how to counteract organizational use of moral disengagement strategies.
I found another important contact in Dutch social science methodologist P.J.M. Verschuren, who is a propagator of practice-oriented research. We wrote a paper togetherr on "Norms, Goals, and Stakeholders in Program Evaluation". Evaluation research favors goal-based evaluation but – we argue – the achievement of the stated goals of interventionists, problem solvers or program managers is not a sufficient condition for a good decision or a successful program implementation. We suggest that the value of a program, an intervention or a decision is determined not only by the achievement of its stated goals but also by its intrinsic ethical value and its performance for the stakeholders.
During my staying at NIAS my mother died unexpectedly in Hungary. She was only 61 years old. As a good psychologist and friend, Gian-Vittorio Caprara helped me to overcome this stress and find some reconciliation.
The Community of European Management Schools (1997)
Returning from the Netherlands I found  a new opportunity in Budapest. I became active in The Community of European Management Schools (CEMS) which is today called CEMS – Global Alliance for Management Education. It is a network of top  business schools running joint programs in management education and research. My own university had already joined CEMS in 1994.
With the help of our dean, Sandor Kerekes I founded the CEMS Business Ethics Faculty Group 1997 and have served as chairman for the group since then. Our first meeting was held in April 1997 in Budapest. Participants were as follows: Hans de Geer, Stockholm School of Economics; Nel Hofstra and Luit Klosterman, Erasmus University Rotterdam; Franz Hrubi, University of Economics, Vienna; Joseph Lozano, ESADE Business School Barcelona; Lidmila Nemcova, Economic University Prague; Yvon Pesqueux, HEC Paris; and Peter Pruzan, Copenhagen Business School. The group  has been very active since then, but not all members are currently the same.  
In 2001 and 2002 new members joined our group, namely Zsolt Boda of Corvinus University of Budapest, Antonio Tencati of Bocconi University of Milan, Knut Ims of Norwegian School of Economics and Business Administration – Bergen, Eleanor O'Higgins of University College Dublin,  Tomasz Dolegowski of Warsaw School of Economics, Aloy Soppe of Erasmus University Rotterdam, Kristina Rolin of Helsinki School of Economics and Steen Valentin of Copenhagen Business School. In the meantime Lidmilla Nemcova, Peter Pruzan and Hans de Geer retired, while Yvon Pesquex switched universityies and left CEMS. Franz Hrubi died in 2001.
Since its founding the CEMS Business Ethics Faculty Group has published three books and organized more than ten blocked seminars in business ethics in Bergen, Copenhagen, Helsinki, Milan, Budapest and Grasse (near Nice).
Our first book was The European Difference: Business Ethics in the Community of European Management Schools. It presents the business ethics visions, programs and experiences of member universities of CEMS. Some critical distance from the mainstream American approach to business ethics is certainly common in the CEMS universities because the relevance and applicability of the American models and theories are limited in the European context. The main message of the book is that European business ethics is deeply rooted in culture. In European countries, culture is probably the main regulating force that provides a solid basis for ethics in general, and for business ethics in particular. The book demonstrates the distinctiveness and integrity of European business ethics.
In July 1997 I organized an international summer course at the Central European University under the title "Economics & Environmental Ethics." Thirty young scholars from 13 countries participated in the course. The program included the following lectures: "Ecology and Economics: The Co-evolutionary Paradigm"by John Gowdy (Rensselaer University Institute, New York); "Eco-philosophy and Ecological Ethics"by Henryk Skolimovski (Technical University of Lodz); "Efficiency and Sufficiency" by Wolfgang Sachs (Wuppertal Institute, Germany); and "The Common Heritage of Mankind and the Status of Future Generations" by Boldizsár Nagy (Eötvös University Law School, Budapest).
Fighting for the Danube (1998)
The Bős-Nagymaros Dam project has occupied a central place in Hungarian politics since the 1980s. This highly irrational project was a Stalinist construction designed in the 1950s to transform the Danube between Hungary and (Czech)Slovakia into a huge, artificial system consisting of a canal and two dams for electricity production. The project became the symbol of communist political and economic idiocy. In the early 1990s Hungary withdrew from the project, however, the Slovakian government completed its part of the construction. In 1997-1998 the ruling Socialist government of Hungary reconsidered the project and wanted to complete it. This caused serious political unrest in Hungary.
I joined Alternative Nobel-Prize winner and environmentalist Janos Vargha, the leader of the Danube Circle for fighting against the completion of the dam project. We organized public debates, published newspaper articles, scheduled interviews and organized mass demonstrations. Our main argument was that Hungary should abandon the project on the basis of economic rationality, not just because of ecological reasons. The completion of the project required about USD 3 billion, but this investment would never,  recovered  through the benefit of electricity production. Finally we won the case. The Socialist government lost the election in May 1998 and the project remais unfinished.
In July 1998 I organized another summer course at the Central European University under the title "Ethics of Capitalism." This year we had 28 participants from 12 countries. The program included the following lectures: "Ethics, Economics, and the Capitalist Economy" by Peter Koslowski (Hannover Institute for Philosophy, Germany); "The Idea of Stakeholder Capitalism" by Edward E. Freeman (Darden Business School, University of Virginia), "The Market, State, and Civil Society" by Stefano Zamagni (University of Bologna); "Moral Aspects of Economic Transition" by Wojciech W. Gasparski (Institute of Philosophy and Sociology, Polish Academy of Sciences, Warsaw); and "Failures of Radical Liberalism" by Lubomir Mlcoch (Charles University, Prague).
A professional 30-minute video has been produced about the course entitled "The Future of Capitalism." Later on we published a book entitled Ethics and the Future of Capitalism based on the summer course lectures. The book suggests that business ethics and the future of capitalism are strongly connected. Capitalism is sustainable only if a less violent, more caring form of it is created.
Oxford (1999)
Since 1999 I have visited Oxford on a regular basis. I established research cooperation with the Oxford Center for Environment, Ethics, and Society (OCEES) at Mansfield College, University of Oxford. OCEES became my place in Oxford, a place where I would spend several weeks or months each year  I found a vivid research community there dedicated to environmental values. I did research on several different topics including the application of my responsible-decision-making model to environmental management problems. My affiliation with OCEES endured till 2005 when the center was closed unexpectedly.
My collaboration with OCEES culminated in conducting a joint two-week summer course entitled "Business & Ecology" at the Central European University in July  2000. A total of 29 young academics from 20 countries participated in the course. The course emphasized that without the involvement of explicit ethical considerations, the natural environment cannot be preserved. Business ethics and environmental ethics supply a rich variety of principles that should be integrated into corporate, environmental and social policy. Environmental sustainability is a necessary goal, but not a sufficient goal by itself. Natural ecosystems call for ecological restoration, not simple preservation. The course explored some opportunities in this direction.
During my visits to Oxford I was also involved in some teaching activities including teaching a module on "Ethical Economics & the Environment" in the Business Ethics course of the MBA program of Saïd Business School, in May 2003, and lecturing on "Ethics in Business" in the Strategic Leadership Programme of the Templeton College  a year later.
Another fruition of my stay was the contact that I developed with Peter Lang Academic Publishers in Oxford. Its director, Graham Speake, asked me to edit a book series entitled Frontiers of Business Ethics. The seriesis dedicated to alternative approaches that go beyond the literature of conventional business ethics and corporate social responsibility. It aims to promote a new ethical model for transforming business into humanistic, sustainable and peaceful forms. The series publishes monographs and edited volumes with fresh ideas and breakthrough conceptions relevant for scholars and practitioners alike.
From 2005-2009 we published eight books in the series written or edited by distinguished scholars such as Knut Ims (Norwegian School of Economics and Business Administration, Bergen), Luigino Bruni (University of Milan Bicocca), Stefano Zamagni (University of Bologna), Ove Jakobsen (Bodo Graduate School of Business), Luk Bouckaert (Catholic University of Leuven), Hendrik Opdebeeck (University of Antwerp),Francois Lépineux (Rennes Business School), Henri-Claude de Bettignies (INSEAD & Europe-China Business School – Shanghai), Peter Pruzan (Copenhagen Business School), and Josep Lozano (ESADE Business School Barcelona). I was a contributor or co-editor in some of these volumes.
The Transatlantic Business Ethics Summit (2000)
In April and May 2000 I was visiting scholar at the McDonough School of Business of Georgetown University in Washington, D.C. My host was the famous business ethicist George Brenkert, who provided me with an exceptionally warm and intellectually rewarding atmosphere. I was working on my book Responsible Decision Making, which was published later on with his nice preface.
In Georgetown I began organizing the first Transatlantic Business Ethics Summit. The conference took place in September 2000 in Budapest, Hungary. The main function of the conference was to provide a forum for leading American and European scholars to explore the background theories and value bases of business ethics from a 21st century perspective. Participants included John Boatright (Loyola University, Chicago); George Brenkert (Georgetown University, Washington, D.C.); Thomas Donaldson (The Wharton School, University of Pennsylvania); Thomas Dunfee (The Wharton School, University of Pennsylvania); Michael Hoffman (Bentley College, Massachusetts); Patricia Werhane (Darden Business School, University of Virginia), Jane Collier (University of Cambridge), Christopher Cowton (Huddersfield University); Josep Lozano (ESADE Business School Barcelona); Eleanor  O'Higgins (University College Dublin); Yvon Pesqueux (HEC Paris); and Henk Van Luijk (European Business Ethics Network).
The Budapest conference was so successful that it continued on a biannual basis with other Transatlantic Business Ethics Conferences in Georgetown University in 2002, in ESADE Business School Barcelona in 2004, in The Wharton School, University of Pennsylvania in 2006 and in Bocconi University Milan in 2008. In 2009 British publisher Edward Elgar decided to launch a book series on Studies in Transatlantic Business Ethics under George Brenkert's and my editorship.
Spirituality in Management (2001)
I was not raised in a religious family, nor  was I sensitive to any spiritual calling till the age of 40. But I  was interested in psychology, and I read some books by Stanislaw Grof on transpersonal psychology. I understood at once that transpersonal experiences might be very useful for ethics. Western ethics has  focused on rationality almost exclusively. For the Western mind, ethics is a matter of reasoning. But we know from moral psychology that reason can be (and usually is) self-manipulated. Also, right reasoning is not a guarantee for right action at all.
Transpersonal psychology provided me with a different perspective. In spiritual experiences people develop new value systems that iare not based on conventional norms, precepts, commandments,  or fear of punishment, but rather knowledge and understanding of the universal order. They realize that they are integral parts of creation and that by hurting others, they hurt themselves. In addition, deep self-exploration leads to awareness of the possibility of serious experiential repercussions of harmful behavior, even those that escape societal retribution.
I concluded that spirituality is badly needed in ethics and management. Management decision making considerably affects the life and fate of human communities, natural ecosystems, and future generations. The well-being of these stakeholders requires authentic care,which may develop from experiential one-ness with others and with the universal source of creation.   
In July 2001 I organized an international workshop on "Spirituality in Management" in Szeged, Hungary. The workshop focused on the role of spirituality in renewing the contemporary management praxis. The participants agreed that management has an undeniable existential aspect and that spirituality has an important role to play in managerial decision making. A more inclusive, holistic and peaceful approach to management is needed if business and political leaders are to uplift the environmentally degrading and socially disintegrating world of our age.
The most important presentations in the workshop were the following: "Spirituality as the Context for Leadership" by Peter Pruzan (Copenhagen Business School); "Spirit-centered, Rajarshi Leadership" by S.K. Chakraborty (Indian Institute of Management Calcutta); "Spirituality and Economic Democracy" by Luk Bouckaert (Catholic University of Leuven); "Spirituality as a New Chance for Management" by Josep M. Lozano and Raimon Ribera (ESADE Business School Barcelona); "Trust as a Quest for Spirituality in the Workplace" by Mike Thompson (The Good Brand Works, London); and "Organizational Transformation through Human Values" by Yazdi Jehangir Bankwala (Singapore).
I edited a book for Kluwer Academic Publishers entitled Spirituality and Ethics in Management, which contains the presentations of the workshop and some other invited papers. But probably the most important consequence of the workshop was the foundation of the European SPES Forum in 2005 in Leuven. Most of the participants of the Szeged workshop played a leading role in that initiative.
Ethics in the Economy (2002)
Under my direction the CEMS Business Ethics Faculty Group produced a book entitled Ethics in the Economy: Handbook of Business Ethics that was published Oxford in 2002. The book presents a noninstrumental approach to business ethics, arguing that there is a chance to improve the general quality of our economic activities only if our motivation is genuinely ethical; that is, only if we want to realize ethical conduct for its own sake. Topics of the book include the following: (1) New Agenda for Business Ethics, (2) Ethics and Economics, (3) The Moral Economic Man, (4) Business and Society, (5) Ethical Theory of the Firm, (6) The Stakeholder Corporation, (7) Ethical Dilemmas of Corporate Functioning, (8) Corporate Transgressions, (9) Organizational Ethics, (10) Ethics of the Market, (11) International Ethics and Globalization, (12) Managing Sustainability, (13) Values-Based Leadership, and (14) Future of Capitalism.
Ethics in the Economy has been used – in part or in its totality – at many universities including Corvinus University of Budapest, Erasmus University Rotterdam, Helsinki School of Economics, Loyola University Chicago, Copenhagen Business School, University College Dublin,  and Norwegian School of Economics and Business Administration – Bergen.
In 2002 Janos Kornai invited me to participate in his research project "Honesty and Trust" at the Collegium Budapest. During the project I met and collaborated with New York University political scientist Russell Hardin and Stanford University sociologist Karen Cook. My paper "Honesty and Trust in Economic Relationships" was presented in Kornai's workshop in 2003 in Budapest. I also wrote the review essay "The Rationality of Trust" on Russell Hardin's theory of trust and trustworthiness.
Building Ethical Institutions for Business (2003)
In August 2003 my Business Ethics Center organized the Annual Conference of the European Business Ethics Network (EBEN) in Budapest. The title of the conference was "Building Ethical Institutions for Business."
More than 120 scholars and practitioners representing 25 countries participated in the conference. Keynote speakers were Janos Kornai (Harvard University & Collegium Budapest): "Honesty and Trust in the Light of Post-socialist Transition" and George  Brenkert (Georgetown University, Washington D.C.): "Corporate Integrity and Accountability: A Transatlantic Perspective." Olivier Giscard d'Estaing (INSEAD) chaired a panel discussion on "Ethics and Business in the New Europe." Sessions included Ethical Institutions, Corporate Social Responsibility, Stakeholders, Theory Development, Globalization, Conflict, Trust and Institutions, The Role of Managers, Values and Behavior, Ethics and Finance, Corporate Citizenship, and Business Ethics at the Universities. We published selected papers of the conference in a special issue of Journal of Business Ethics in August 2004.
Related to the EBEN conference we produced two videos. One is entitled "The Paradox of Business Ethics," which addresses the problems associated with the opportunistic use of ethics in business. In this video Olivier Giscard d'Estaing (INSEAD), Henk van Luijk (EBEN), Luk Bouckaert (Catholic University of Leuven), Knut Ims (Norwegian School of Economics & Business Administration, Bergen) and I argue that an appropriate niche should be created for intrinsically motivated ethical actions in economics and business. The other video, entitled "International Business Ethics," reflects on experiences with ethical institutions in business from an international perspective. Participants are George Brenkert (Georgetown University, Washington, D.C.), Heidi von Weltzien Hoivik (Norwegian School of Management Oslo), Domènec Melé (IESE Business School, Barcelona), Ronald Berenbeim (The Conference Board, New York) and Robert Allinson (Chinese University of Hong Kong). One of the conclusions is that business should undergo transformation into a more human and ethical endeavor that transcends the exclusive pursuit of profit.
In December 2003, we celebrated the 10th Anniversary of our Business Ethics Center. Dedicated to this event, I edited a special issue of the journal Society and Economy  entitled Business Ethics and Ethical Business in which the members and friends of the Business Ethics Center present their own views on business ethics and its possible future directions. Contributions include "From Optimization to Transformation" by PeterPruzan (Copenhagen Business School), "Is Profit Ethical?" by Olivier Giscard d'Estaing (INSEAD), Henk van Luijk (European Business Ethics Networks), "A Socio-economic Reading of Globalization" by Stefano Zamagni (University of Bologna), and "Judaism's Contributions to Contemporary Business Ethics" by Edwin Epstein (University of California at Berkeley). In my own paper entitled "Towards Ethical Business," I emphasize that by practicing truly ethical activity, business becomes ecologically sustainable, prosocial and future enhancing. Ethics is a requirement for the survival of business in the modern-day world.
Business within Limits (2004)
I received my appointment as full professor at the Corvinus University of Budapest in 2004.
In late 2003, with my Norwegian friend and colleague Knut  Ims (Norwegian School of Economics & Business Administration, Bergen), I developed a project entitled  "Ecology, Ethics, and the Limits of Business," which aimed to explore the Deep Ecology perspective and Buddhist Economics for transforming business. The project was financially supported by the Norwegian Ministry of Foreign Affairs in 2004.
Our departure point was that ecology and ethics provide limits for business within which business is legitimate and productive. However, by transgressing ecological and ethical limits business activities become destructive and self-defeating. The Deep Ecology perspective implies simplicity and nonviolence in lifestyle and production, while Buddhist Economics presupposes that nature and humanity are inseparable and both have intrinsic worth. Today's business model is based on and cultivates narrow self-centeredness. Both Deep Ecology and Buddhist Economics point out that emphasizing individuality and promoting the greatest fulfillment of the desires of the individual conjointly lead to destruction. We need to find new ways of doing business, ways that respect the ecological and ethical limits of business activities. Acting within limits provides the hope and promise of contributing to the preservation and enrichment of the world.
In cooperation with scholars from Europe, North America, Asia and Australia we developed a book entitled Business within Limits: Deep Ecology and Buddhist Economics, which was published by Peter Lang Academic Publishers in Oxford in 2005. The most important contributions are as follows: "Tackling Greed and Achieving Sustainable Development" by Richard Welford (University of Hong Kong), "Business Ethics and the Death of Homo Oeconomicus" by John Gowdy (Rensselaer Polytechnic Institute), "Reducing Society's Metabolism" by Peter Daniels(Griffith University, Brisbane), "The Relational Firm" by Julie Nelson (Tufts University, Boston), "Take it Personally" by Knut Ims (Norwegian School of Economics & Business Administration, Bergen), and "Toward an Ecology of Spirit" by Mike Bell (Inukshuk Management, Canada).
In August 2004 with some members of the CEMS Business Ethics Group I published an article on alternative globalization strategies entitled "Globalization and the Community" (European Business Forum 2004 Autumn). We argue that if business follows the unhindered "market fundamentalist" type of globalization it could lose its legitimacy. It is better for global business to enter into an open dialogue with the global civil society and try to develop a cooperative strategy. Alternative globalization strategies can produce real progress. Companies and their stakeholders can win in a meaningful way. Only those companies that take the social and environmental challenges of globalization seriously, and are able to develop their strategies creatively and responsibly, will survive and secure future legitimacy.
European SPES Forum (2005)
Luk Bouckaert (Catholic University of Leuven) and I initiated the European SPES Forum, which was founded in 2005 in Leuven, Belgium. SPES is an acronym for "Spirituality in Economic and Social Life." We define spirituality in broad and pluralistic terms so that the Forum brings together people from different spiritual backgrounds and traditions: Christians, Buddhists, Jews, Muslims and others. Our working definition of spirituality is the multiform search for a transcendent or deep meaning of life that connects people to each other and brings them in touch with God or "Ultimate Reality."
The European SPES Forum offers an alternative, not only to religious fundamentalism  but also to materialistic and technocratic humanism (which ignores spirituality, making it an entirely individual and private matter). Our alternative is spiritual humanism, which has been defended by European "persoalist" philosophers. The European SPES Forum has a focus on experience-based spirituality that succeeds in making a connection between day-to-day activities and the inner, pluriform quest for meaning.
In order to fulfill our mission we organize conferences and workshops on a yearly basis and produce the European SPES books. The first of these books was  published in 2007 under the title Spirituality as a Public Good, edited by Luk Bouckaert and me. The book contains selected papers of the European SPES Forum founding meeting in Leuven. They include "Spirituality in Economics" by Luk Bouckaert (Catholic University of Leuven), "Ethics Needs Spirituality" by mye, "Homo Spiritualis' in Business" by Mike Thompson (Good Brand Ltd., London), and "The Search for a World Spirituality" by Diana Schumacher (Schumacher Society, UK).
Europe-Asia Dialogue (2006)
From February-April 2006 I was visiting professor at the University of Antwerp. During my stay, financed by UCSIA (University Center St. Ignatius – Antwerp), I taught classes on Deep Ecology, Buddhist Ethics, Buddhist Economics and Environmental Ethics in different programs at the University of Antwerp.
Together with Luk Bouckaert (Catholic University of Leuven) and Hendrik Opdebeeck (University of Antwerp), I was working on a project entitled "Spirituality and the Economics of Frugality." We defined frugality as an art de vivre, which implies low material consumption and a simple lifestyle to open the mind to spiritual goods such as inner freedom, social peace and justice, or the quest for God or "ultimate reality." Frugality as a conception of the good life has deep philosophical and religious roots in both the East and the West. Monks and religious people all over the world practice it in different forms of asceticism, self-restriction or free-chosen poverty ("voluntary simplicity"). But even nonreligious philosophers in the tradition of Epicurean or Stoic ethics emphasize that frugal tastes and lasting enjoyment go hand in hand. Although for religious ethics frugality is a spiritual virtue, for nonreligious ethics it is a rational virtue for enhancing happiness.
In economics, the frugal and industrious man has been praised by Adam Smith and promoted by Max Weber as the embodiment of worldly asceticism, the protestant driver of early capitalism.  But by focusing on the instrumental value of frugality as a means to increase material welfare, they initiated a shift in the meaning of frugality.  Frugality became related to savings and to investments for enhancing future welfare. This instrumentalization of frugality ends paradoxically in its elimination on the economic scene. Consumerism and material greed, just the opposite of frugality, are the basic drivers for increasing wealth and lead to an erosion of the intrinsic and spiritual meaning of frugality.
On the basis of our research project we produced a book entitled Frugality: Rebalancing Spiritual and Material Values in Economic Life, published in Oxford in 2008. The main conclusions of our book are the following:
(1) The present unsustainable lifestyle of mankind requires drastic changes. Western-style consumer capitalism has resulted in global climate change, dramatic ecosystem degradation and huge biodiversity loss. Also, it has caused massive unhappiness and emptiness in rich countries and social disintegration worldwide.
(2) The interests of nature, society and future generations require a considerable reduction of material throughput of the economy and a reorientation of our economic activities. This could become possible by employing a more spiritual approach to life and the economy.
(3) By rational choice we can develop a more frugal and sufficient way of life. Material temptations can always overwrite our ecological, social and ethical considerations,  but the spiritual case for frugality is strong enough. Spiritually based frugal practices may lead to rational outcomes such as reducing ecological destruction, social disintegration and the exploitation of future generations.
Returning from Antwerp I organized an international conference on "Europe-Asia Dialogue on Business, Ethics and Spirituality" in Budapest in June 2006. Nearly 50 scholars and practitioners participated in the conference representing Austria, Belgium, China, France, Germany, Hungary, Italy, India, Indonesia, Norway, Sweden, the UK and the USA.
The most important presentations were as follows: "Igniting Spirit in Business: Indian Insights" by Sanjoy Mukherjee (Indian Institute of Management, Calcutta), "Globalization and Values in the Indian Context" by Bengt Gustavsson (University of Stockholm), "The Practice of Spiritual Dynamics in Business" by Mike Thompson (GoodBrand & Co, London), "Coping with Cultural Conflicts in International Operations" by Prakash Sethi (CUNY, New York) and Rev. David B. Lowry (Christ Church, Manhasset, NY), "Leadership and Responsibility in China" by Henri-Claude de Bettignies (China Europe International Business School & INSEAD), "The Spiritual Identity of Europe" by Luk Bouckaert (Catholic University of Leuven), "Transformations in Business Ethics in Early 21st Century Japan" by Judit Hidasi (Kanda University of International Studies), "From Welfare to Well-Being" by  Knut Ims(Norwegian School of Economics and Business Administration, Bergen) and Ove Jakobsen (Bodo Graduate School of Business), and "Frugality-based Economics" by Hendrik Opdebeeck (University of Antwerp).
Selected papers of the conference have been published in the book Europe-Asia Dialogue on Business Spirituality (European SPES Cahier No. 2).
In 2006 my Business Ethics Center published an Interdisciplinary Yearbook of Business Ethics at Peter Lang Academic Publishers in Oxford. The yearbook contains papers by leading scholars and practitioners such as James March (Stanford University): "The Myth of Rationality"; Stefano Zamagni (University of Bologna): "Ethical Foundation of CSR"; Werner Ulrich (University of Fribourg): "Boundary Critique"; Gian-Vittorio Caprara andChristinaCampana (University of Rome "La Sapienza"): "Moral Disengagement in the Exercise of  Civic-ness"; David Boyle (New Economics Foundation, London): "Authenticity"; "Ecological Sustainability of Business – Reflections by John Gowdy (New York), Robert B. Norgaard (Berkeley), Karl-Henrik Robert (Sweden), and Luk Bouckaert (Catholic University of Leuven): "The Ethics Management Paradox"
Buddhist Economics (2007)
For me the most fascinating thing in Buddhism is the concept of no-self ("anatta"). It is difficult to imagine a bigger challenge for the Western mindset.Anatta specifies the absence of a supposedly permanent and unchanging self of any empirical existence. (picture) What is normally thought of as the "self" – Buddhists believe – is an agglomeration of constantly changing physical and mental constituents. The anatta doctrine encourages us to detach ourselves from the clinging to what is mistakenly regarded as self, and from such detachment  – aided by moral living and meditation – the way to liberation or Nirvana can be successfully traversed.
Modern neuroscience supports the Buddhist view of the self. What neuroscientists have discovered can be called the selfless (or virtual) self – a coherent global pattern, which seems to be centrally located, but is nowhere to be found. And yet, is essential as a level of interaction for the behavior – argues the great neuroscientist Francisco Varela.
I have always disliked the overemphasis of the self in our Western culture. The self might be important but only at a higher level. Ibsen is right, when he states in his Peer Gynt, "To be oneself, the self must die." The implications of the no-self doctrine are enormous for economics. Nobel-prize winner Thomas Schelling rightly characterizes mainstream economics as "ego-nomics."
In early 2007 – together with Tamas Agocs, director of the East-West Institute of the Buddhist University in Budapest – I established the Buddhist Economics Research Platform whichaims to connect people and institutes engaged in Buddhist economic theory and practice. The Platform is a natural continuation of the cooperative work of scholars who contributed to earlier book Business within Limits: Deep Ecology and Buddhist Economics.
I organized the 1st Conference of the Buddhist Economics Research Platform under the title "Economics with a Buddhist Face" in August 2007 in Budapest.  (picture) In the conference, 40 participants attended representing Australia, Hungary, Indonesia, the Netherlands, Norway, Sweden, Thailand, the UK and the USA.
The most interesting presentations were as follows: "Buddhism and Sustainable Development" by Peter Daniels (Griffith University, Brisbane), "Buddhist Economics as a New Paradigm towards Happiness" by Apichai Puntasen (Ubon Rajathance University, Thailand), "The  Application of Buddhist Theory and Practice in the Modern Organization" by Bronwen Rees (Anglia Ruskin University, Cambridge) and Tamas Agocs (East-West Research Institute, Buddhist University Budapest), "Happiness and Economics" by Colin Ash (University of Reading, UK), and "Mindful Economics" by Joel C. Magnuson (Portland Community College, Oregon).
In 2008 I edited a special issue for the journal Society and  Economy entitled "Sustainability and Sufficiency: Economic Development in a Buddhist Perspective," which includes selected papers presented in the "Economics with a Buddhist Face" conference. In my introduction to the special issue I present Buddhist economics as a major alternative to the currently dominating Western economic mindset. Buddhist economics proposes alternative principles such as minimizing suffering, simplifying desires, nonviolence, genuine care, and generosity. I suggest that Buddhist economics is not a system but rather a strategy, which can be applied in any economic setting.
The Collaborative Enterprise (2008)  
From March-June 2008, I was visiting professor at Bocconi University in Milan. Jointly with my good friend and colleague Antonio Tencati, I taught in the Environmental Management and the Corporate Social Responsibility master's programs of Bocconi University. With Antonio I was working on a project called "The Collaborative Enterprise." The project explores alternative ways of organizing and doing business to the currently prevailing competitive model. The current management mainstream seems incapable of facing the challenges related to more sustainable patterns of development. All over the world innovative approaches have been developing with interesting outcomes. Enterprises are seeking to build long-term, mutually beneficial relationships with all of their stakeholders while trying to produce values for their whole business ecosystem.
The first summary of our research project was published in a paper called "The Collaborative Enterprise" in  the Journal of Business Ethics in 2008. 
Based on our paper we organized an international workshop entitled "The Collaborative Enterprise: Creating Values for a Sustainable World" in June  2008 in Milan. Papers presented at the workshop include "The Responsibility of the Collaborative Enterprise" by Johan Wempe (Saxion Universities of Applied Sciences), "The Collaborative Enterprise as a Linkage between Principle and Practice" by Hendrik Opdebeeck (University of Antwerp), "Real Authenticity and Cooperation" by Ove Jakobsen (Bodo Graduate School of Business) and Knut Ims (NHH, Bergen), "The Collaborative Enterprise: The Ethics of Working with Civil Society Organizations" by Zsolt Boda (Corvinus University of Budapest), and "Developing an Interactive Model of Social Entrepreneurship" by Francesco Perrini and Clodia Vurro (Bocconi University Milan).
On May 5, 2008 my 50th birthday was celebrated at the Norwegian School of Economics and Business Administration in Bergen.  At that time the European SPES Forum had a workshop in Bergen  on "European Literature and the Ethics of Leadership." Conference organizers Knut Ims and Luk Bouckaert dedicated the conference dinner to me. They created a nice book, "Liber amicorum" for me containing the messages and reflections of more than 50 friends and colleagues worldwide.
In 2008 the Business Ethics Center developed its periodical called Ethical Prospects. The first volume of Ethical Prospects was published by Springer in 2008. Its most important contributions are as follows:  Edwin M. Epstein: "The Good Company," Imre Ungvari Zrinyi: "Dialogic Ethics for Business," Eleanor O'Higgins and Yvon Pesqueux: "Management Education – A Path to Business Integrity?," Robert Allinson: "Value Creation as the Foundation of Economics," Frank Dixon: "Sustainable Systems Implementation," James Robertson: "Changing the Scoring System for the Game of Economic Life," Jakob von Uexkull: "Representing Future Generations," Benedek Javor: "A Speechless Mass Behind Sustainability," Laura Nash: "The Legacy of Business Leaders," and Peter Ulrich: "Republican Liberalism versus Market Liberalism."
Cambridge (2009)
In February 2009 I accepted an appointment as fellow associate at the University of Cambridge Judge Business School. This is a honorary position that allows me to conduct activities in Cambridge while keeping my professorship in Budapest. Being associated with Cambridge is a great honor and privilege, so I am very happy with this arrangement.
Cambridge is among the most highly esteemed universities in the world and has garnered a total of 87 Nobel prizes. In 2009,  Cambridge celebrated its 800th anniversary. Physicists Isaac Newton, Robert Maxwell and Ernest Rutherford, biologists Francis Crick and James Watson, economists Alfred Marshall and John Maynard Keynes, philosophers Bertrand Russell, Alfred North Whitehead and Ludwig Wittgenstein – all of these intellectuals icons held positions in Cambridge. With minimal exaggerations one can say that modern science was made by Cambridge scholars.
For October-November 2009, I stayed at the Judge Business School in Cambridge. I enjoyed both the atmosphere of the university and city, made many new contacts, and worked on several projects. during my stay. I collaborated with Helen Haugh and Jane Collier who had earlier invited me to the Judge Business School. My overall impression of Cambridge was that of a superb academic setting  replete with groundbreaking creativity in scientific research.
At the end of my stay in Cambridge our new CEMS book The Future International Manager: A Vision of Roles and Duties of Management, was published by Palgrave Macmillan. The book presents a new manager profile based on the CEMS Master's in International Management program. We define the future international manager as a reflexive practitioner who (i) is committed to environmental sustainability, (ii) exercises social responsibility, (iii) works with sensitivity toward gender and diversity issues, (iv) harmonizes information and communications technologies with processes and organizational culture, (v) applies a holistic perspective in problem solving, (vi) cooperates with social and political actors, and (vii) is engaged in progressive entrepreneurship. The book interprets and elaborates these characteristics of the future international manager in depth. In late 2009 – in a pleasant coincidence with the publication of our book – the Financial Times ranked the CEMS Master's in International Management program as the best in the world.
St. Gallen (2010)
In Spring 2010 I was Visiting Professor at the University of St. Gallen in Switzerland where I taught a course in Business Ethics for graduate students. Teaching in St. Gallen was a special experience as this university is one of the best institutions of higher learning in Europe. St. Gallen was also attacked by Hungarian tribes in 926. I have always felt deeply sorry about this barbaric act. Perhaps my course on ethics was a little compensation for the violence of the old-age Hungarian warriors.
I published a paper with Knut Ims, my Norwegian friend and colleague, on Ibsen's Peer Gynt. We consider Peer Gynt to be an archetype for the global entrepreneur who commits all the major sins for personal gain. Peer Gynt had an all-desiring and unsatiatable ego. His life-project was to be 'Emperor of the World' through aquiring gold. Peer Gynt was a relentless egotist in doing business but close to death he learnt that he had never 'been himself'. He asked the Button-molder what it was 'to be oneself'. He got the answer "To be oneself, Peer Gynt, the self must die". The tragedy of Peer Gynt reminds us that the ego cannot be sated. Greed, satisfaction-seeking, and striving for recognition are sources of our own destruction. The conclusion to this analysis of Ibsen's play was that to be truly and wholly human, genuine selflessness is needed. This requires the ability to deny the instincts that arise from the lower self and to serve a higher purpose that enables us to transcend our material existence.
I also published a paper about Respect for Future Generations which summarizes the main findings of the research project of my Business Ethics Center into the fate of future generations in Europe. The departure point was Hans Jonas' argument that the ethics of responsibility may involve not only ensuring the existence of future human beings, but also the way they exist. This means that the capacity for freedom and 'humanness' of future generations should be maintained. In the model we constructed, the state of ecological capital, financial capital, human capital and intellectual capital together determine the fate of future generations. The better the state of these capitals, the better the prospects for future generations — and vice versa.
We defined key performance indicators and thresholds for all of these types of capital. From the data we gathered we came to the conclusion that there is no single country in Europe which is not liable to burden future generations in one or more sphere. The sad fact is that the fate of future generations is not at all assured in Europe. 
The Palgrave Handbook of Spirituality and Business (2011)
After years long of hard work our Palgrave Handbook of Spirituality and Business was published in September 2011 by Palgrave-Macmillan. 40 scholars and practitioners from Europe, North-America and Asia contributed to this volume that I co-edited with Luk Bouckaert. The book summarizes the most important issues, approaches and models in the field of spirituality in business, economics and society. It presents a comprehensive pluralistic view and covers all the major religious and spiritual traditions.
The handbook uses insights from business ethics, theology, neuroscience, psychology, gender studies and philosophy to economics, management, organizational science and banking, and refers to different religious convictions, including Christianity, Judaism, Islam, Hinduism, Buddhism, Confucianism, the Baha'i faith, and the North-American aboriginal worldview. The authors put forward new values for business and management: frugality, deep ecology, trust, reciprocity, responsibility for future generations, and authenticity. Within this framework, profit and growth are no longer the ultimate aim but are components of a broader set of values. Similarly, cost-benefit calculations are no longer the essence of the practice of management but are part of a broader concept of wisdom in leadership.
A related event was the celebration of the 70th anniversary of my beloved friend and colleague, Luk Bouckaert, in Leuven, Belgium. We produced a book entitled Spiritual Humanism and Economic Wisdom in honor of his life achievements as K.U Leuven professor and co-founder of the European SPES Forum. This volume contains essays on contemporary economics from a humanist perspective and discusses the interrelated problems of business, ethics and society from spiritually-based viewpoints.
I edited the book Ethical Principles and Economic Transformation — A Buddhist Approach (published by Springer). The book contains the first ever academic presentation of the Buddhist perspective about economics in the West. Buddhism highlights the fact that an emphasis on individuality and the promotion of the greatest fulfillment of the desires of the individual will lead to destruction. The book promotes the basic value-choices of Buddhism; namely happiness, peace and permanence.
The book argues that it is not material wealth but the quality of personal relationships that determines people's happiness. People make people happy, not 'things' or money. Peace can be achieved in nonviolent ways. Wanting less can substantially contribute to this endeavor. Permanence, or ecological sustainability, requires that the present level of global consumption and production be decreased. This reduction should not be an inconvenient exercise in self-sacrifice. Buddhist ethics for reducing suffering tell us how this change presents a positive opportunity for humanity to develop.
Visegrad: Spirituality and Sustainability (2012)
I spent the Spring semester of 2012 at The Smith School of Enterprise and the Environment, University of Oxford. There I undertook research about collaborative business models and sustainable food production. My research indicates that competitive mainstream business models are not compatible with ecological sustainability, but collaborative business models may be. The main conclusion of the research was that moving closer to a sustainable world requires the creation of virtuous circles where good dispositions, good behavior and good expectations reinforce one another. Sustainable food production systems such as community supported agriculture and the Slow Food movement are good example of how this can occur.
My Business Ethics Center organized the Annual Conference of the European SPES Forum in September, 2012 in Visegrad, Hungary. The title of the conference was Spirituality and Sustainability: A New Path for Entrepreneurship. Keynote speakers included Paul Shrivastava of Concordia University (Montreal) and Janos Vargha, Alternative Nobel Prize winning environmentalist and founder of the Danube Circle, Budapest.
My own contribution reflected on Martin Heidegger's famous claim that modern technology, with its violent metaphysics, destroys Being. I argued that it is not modern technology itself that is dangerous but its careless and wide-scale implementation by modern-day business. With its exclusive focus on profit-making, modern-day business tends to violate the integrity and diversity of natural ecosystems, the autonomy and culture of local communities and the chance that future generations will lead a decent life. I recalled that Heidegger — interpreting F.W.J. Schelling's treatise on human freedom – said that caring for things demands immanence in God. I suggested that we may try to see the world as the face of God.
In October 2012 I participated in the Seventh TransAtlantic Business Ethics Conference organized by the Norwegian School of Economics in Bergen, Norway. I gave a lecture entitled Materialistic versus Non-materialistic Management. I stressed that psychologists have discovered the serious side-effects of having a materialistic value orientation. They have demonstrated that the more people prioritize materialistic goals, the lower their personal well-being and more likely it is that they will engage in manipulative, competitive, and ecologically degrading behaviors.
I argued that the materialistic management model does not produce true well-being for people but actually undermines it. By justifying and appraising economic activities on the basis of their ability to generate profit, the materialistic management model encourages economic actors to behave irresponsibly, contributes to ecological destruction and disregards the interests of future generations. The presupposed 'rational' management model turns out to be highly irrational as it ultimately produces non-rational outcomes for society, nature and future generations. 
By acknowledging the primacy of the spiritual dimension, the non-materialistic management model intrinsically motivates economic actors to serve the common good and suggests that success should be evaluated in a multidimensional way. Spirituality is not in opposition to rationality in management — but materialism and rationality are.
The Hungarian Spirit (2013)
I spent the Spring semester of 2013 at the Jepson School of Leadership Studies, University of Richmond, Virginia, USA. There I undertook research into Responsible Leadership and Reasonable Action. My main thesis was that business leadership should rise to the challenge of reconciling economic activities with ecology, future generations and society. This means that responsible leaders should strive to create holistic value; that is, to achieve the goals of their organizations or communities in an ecological, future-respecting and pro-social way. During my stay in Virginia I also visited Concordia University in Montreal where I lectured on Compassionate Business at the John Molson School of Business. The university produced a video featuring me talking about the importance of changing the doctrine of self-interest of our time.
For American (and other non-Hungarian) friends and colleagues I produced an extensive slide presentation about The Hungarian Spirit. The slides capture the intellectual profile of the most important Hungarian scientists, artists, philosophers and practitioners who have made extraordinary contributions to the world culture. They include inventor of non-Euclidean geometry, Janos Bolyai, medical doctor Ignác Semmelweis, writer Imre Madach, painter Tivadar Csontváry, composer Bela Bartok, economist Karl Polanyi, Nobel-prize winning biologist Albert Szent-Györgyi, leader of the 1956 revolution Imre Nagy, philosopher Bela Hamvas, discoverer of the chain reaction Leo Szilard, Nobel prize winning physicist Dennis Gabor, mathematician John von Neumann, writer Arthur Koestler, Nobel prize-winning physicist Eugene Wigner, photographer Robert Capa, mathematician Paul Erdos, composer Gyorgy Kurtag, psychologist Mihaly Csikszentmihalyi and writer Peter Nadas. I summarized the essence of the Hungarian Spirit as existential questioning, contrarian thinking, and ingenious creativity.  
In December 3, 2013 we celebrated the 20th anniversary of my Business Ethics Center in Budapest. For this occasion I produced some animated videos:Is Business Necessarily Evil?, and Is Business Ethics Hopeless? So what remains to be said after  decades of being preoccupied with ethics? Ethics is one of the oldest of humanity's projects. The fight for ethics is a never-ending story. It is what make us human.
Montreal (2014)
In Spring 2014 my new book "Beyond Self: Ethical and Spiritual Dimensions of Economics" was published in Oxford. The central idea advanced in the book is that the extreme focus on the self by economic actors leads to the destruction of both material and non-material values. Throughout the book I argue that if we want to survive and flourish in the material world we have to transcend the self and embrace wholeness.
 Also I published a major paper with Norwegian colleagues and friends Knut J. Ims and Lars Jacob Pedersen on the executive compensation in Journal of Business Ethics under the title "How Economic Incentives Destroy Social, Ecological and Existential Values". In the paper we explore the social, ecological and existential costs of economic incentives, by discussing how relying on increasing levels of executive compensation may have an adverse effect on managerial performance in a broad sense. Specifically, we argue that one-dimensional economic incentives may destroy existential, social, and ecological values that influence the manager's commitment to ensure responsible business conduct, and have negative spillover effects that may reduce the manager's performance.
In April 2014 I was elected President of European SPES Institute in Leuven, Belgium. The Institute is joint venture of almost 100 scholars and practitioners from 26 countries. It is our belief at the European SPES Institute that spiritually motivated actors who define success in multidimensional and holistic terms may serve the common good of nature, future generations and society.
I spent the Fall semester at Concordia University in Montreal. I was guest of Paul Shrivastava and Visiting Scholar at the David O'Brien Center for Sustainable Enterprise. Paul is world-renown scholar in corporate sustainability and a leader of sustainability science. We worked on several projects and wrote joint papers on the role of beauty and aesthetics in sustainability transformation of organizations and on place-based approach to sustainable enterprises. The later paper was presented at the Karl Polanyi International Conference at Concordia University in November, 2014.
Montreal
During my stay in Quebec I enjoyed the new vegetarian cuisine movement which combine creative cooking with the love of art and passion for ecological suitability. I visited Winnipeg too where I gave lectures on Creating Sustainable Organizations at the Asper School of Business, University of Manitoba.
At the end of the year my book "The Spiritual Dimension of Business Ethics and Sustainability Management" was published by Springer. The volume examines the spiritual orientations to nature and business in different cultural traditions: Christianity, Judaism, Islam, Sufism, Hinduism, Buddhism, and Taoism. It studies how spirituality and ecology can contribute to transforming contemporary management theory and praxis. It discusses new leadership roles and business models that emerge for sustainability in business and shows how entrepreneurship can be inspired by nature and spirituality in a meaningful way.​ I close the concluding chapter of the book by referring to Martin Heidegger He once wrote that caring for things demands immanence in God. I suggest  that we too may try to see the world as the face of God and organize our business accordingly.
Post-Materialistic Business and Bhutan (2015)
In 2015 my new monograph on Post-Materialistic Business: Spiritual Value-Orientation in Renewing Management was published by Palgrave.  The book presents a spiritual-based approach to business and management. It uses pluralistic view of spirituality and provides a number of inspiring cases of alternative organizations which go beyond the materialistic mindset of business and serve the common good of society, nature, and future generations. The cases cover different spiritual traditions (Christianity, Hinduism, Islam, Anthroposophy, and Buddhism), different industries (banking, agriculture, health care, education) and regions (Europe, Latin America, North America, Africa, and Asia). Post-materialistic business models activate the intrinsic motivation of the economic actors for serving the common good and suggest measuring success in a more holistic, multidimensional way. In these models profit and growth are not final ends any more but only elements of a broader set of material and non-material goals. Similarly, cost-benefit calculations are not the only means of business decisions but integrated into a more comprehensive scheme of wisdom-based management.
I was involved in the International Conference on Gross National Happiness organized by the Centre for Bhutan Studies and GNH Research in November 4-6, 2015 in Paro, Bhutan. Invited by Dasho Karma Ura I helped to create the Buddhism and Economics Track for the conference.
Paro, Bhutan
The following scholars participated in the Buddhism and Economics Track of the conference: Knut Ims (Norwegian School of Economics, Bergen): Deep Ecology and its Relevance for GNH and Bhutan; Luk Bouckaert (Catholic University of Leuven): Public Happiness and Cultural Values; Rita Ghesquière (Catholic University of Leuven): Resilience and Cultural Literacy; Hendrik Opdebeeck (University of Antwerp): Buddhism as a Source of Revitalization of Sustainability Management in the West: The Case of E.F. Schumacher; Paola Di Maio (Palpung Sherabling Institute of Higher Buddhist Studies): Open Technologies for Happiness; Manas Chatterji (Binghamton University, NY): Culture, Ethics and CSR; Sanjoy Mukherjee (Indian Institute of Management, Shillong): In Quest of Happiness: Glimpses from Indian Wisdom,  Zoltan Valcsicsak (Hungary-Bhutan Friendship Society, Budapest): What makes you (not) a Buddhist entrepreneur in Bhutan and elsewhere? and Peter Daniels (Griffith University, Brisbane): Climate Change and Buddhist Economic Systems – An Ethical, Scientific Response. Finally I was not able to attend to conference but I produced a video presentation on "Buddhist Economics" for the conference.
In December 2015 a new book by the world leading psychologist Albert Bandura (Stanford University) was published by Palgrave-Macmillan in New York. Its title is "Moral Disengagement: How People Do Harm and Live with Themselves". In his book Bandura analyses and extensively documents how decision makers in business, politics, and the media use different moral disengagement mechanisms for masking their reprehensible conduct and at the same time preserving their positive self-image. I had the privilege to write endorsement for Bandura's book – along with Jon D. Hanson (Harvard Law School), Phil Zimbardo (Stanford University), Susan T. Fiske (Princeton University), and David A. Hamburg (Carnegie Corporation, New York).
I finished 2015 by reflecting on Angelic Economics. Angels are non-physical beings who perform benevolent acts as intermediaries between God (or Heaven) and Earth. The role of angels includes protecting and guiding human beings, and carrying out God's tasks. What is remarkable about angels is the fact that they do good things without consuming physical matter or energy and hence they do not make any negative impact on the geochemistry of the Earth. The ecological footprint of angels is zero but their overall impact on socio-ecological well-being is highly positive. This kind of beings are needed for restoring the economy of the Earth.
Economics is often called as 'dismal science'. It is not without reason. Economics capitalizes on the dark side of human nature, self-interest, greed, competition and the like. But this is not necessarily so. We need an 'angelic economics' which cultivates the best (and not the worst) of human actors: compassion, care, and generosity. All of us can live and function like angels. We can minimize the material throughput of our activities and do good for others – inspired by the genius of our angels.  
Future Earth (2016)
In 2016 I became Co-Chair of the Future Earth Finance and Economics Knowledge-Action Network. With its headquarter in Montreal Future Earthis a major international research platform that provides the knowledge and support to accelerate transformations to a sustainable world. Launched in 2015, Future Earth is a 10-year initiative to advance global sustainability, build capacity in this rapidly expanding area of research and provide an international agenda to guide natural and social scientists working around the world.
The main departure point is the new reality of the Anthropocene, in which humanity is altering the biogeochemistry of the planet itself, destabilizing the climate and influencing co-evolution at a planetary level. Human perturbation has already overcome four of the nine planetary boundaries (climate change, biosphere integrity, biogeochemical flows, and land system change). Business (including finance) is the definitive player in the Anthropocene and is mainly responsible for the declining state of the biosphere. The key problem is the nature, form and scale of business operations. The models by which today's mainstream business and financial institutions operate do not fit the reality of the biosphere. Business models vary, but almost none of them are consistent with the principle of maintaining flourishing life on Earth (including human, non-human and future life). The overall goal is to reinvent business and economic models for the Anthropocene.
I organized an international conference on Integral Ecology, Earth Spirituality and Economics from May 27-29, 2016, in Bodo, Norway. The collaborative partners were the European SPES Institute and the Center for Ecological Economics and Ethics of the Bodo Graduate School of Business, University of Nordland. The conference was inspired by Pope Francis' encyclical letter Laudato si' (Praised Be: On the Care of Our Common Home) which represents an excellent opportunity for building a conversation between science and spirituality about ecology and sustainable development. Integral Ecology sees the world as a systemically linked system of ecology, economy, equity and justice, accessible through the natural and social sciences, arts and humanities. Integral ecology and transdisciplinarity reveal a path to sustainable development through the practices of frugal consumption, acknowledging the intrinsic value of nature, and seeking out holistic and actionable knowledge.
My book on Ethical Leadership: Indian and European Spiritual Approaches, edited together with Madhumita Chatterje was published by Palgrave-Macmillan in October 2016. 25 scholars and practitioners from Europe and India have contributed to the book which addresses issues of human values, ethics, spirituality and leadership in business; in doing so, the authors of this volume create dialogue and interchange between Indian and European cultural traditions. Topics include spiritual orientations towards business in Hindu, Buddhist and Christian traditions; the effect of spirituality upon contemporary leadership theories; sustainable business models in India and Europe, and a comparison between Indian and European philosophies of leadership. In exploring what India and Europe can offer one another in the development of ethical business leadership, the bookaims to demonstrate ways of achieving sustainability, peace and well-being.
In December 2016 Springer accepted a new book series on Virtues and Economics that I edit with Peter Rona (Blackfriars Hall, University of Oxford). The goal of the series is to help develop a virtue-based economic theory which connects virtues with the contents of economic activities of individuals, unincorporated and incorporated economic agents. The primary context is Catholic Social Teaching but other faith traditions (especially Judaism, Islam, Hinduism, Buddhism, and Confucianism) will also be explored for their construction of virtues in economic action. Special attention will be made to regulatory and policy issues in promoting economic justice. The series aims to connect virtue ethics with the core of economic theory and practice. It examines the basic and irreducible intentionality of human activities concerned with the production, distribution and consumption of goods and services. It considers the incommensurability of values as the central problem of economic decision making and examines whether that problem can be overcome by any means other than practical reason.
In my lecture at the Bodo conference I anylyses the Svalbard case. For millennia, a thick layer of sea ice has defended the pristine, beautiful and utterly unique marine world of the Artic waters around Svalbard, in the Barents Sea. But global warming is melting the ice and industrial fishing has started moving in, leaving a trail of destruction behind.
Svalbard's seas hold some of the last pristine environments left on earth, home to some of our planet's most incredible and mysterious creatures which thrived in this remote area that was off-limits to humans, protected beneath the ice. Species include beluga whales, narwhals, sea butterflies and lion's mane jellyfish. But sea has lost 59% of its sea ice coverage since 1980, uncovering new territory open to exploitation by industrial fishing fleets. And greedy, profit-driven Norvegian companies started to exploite Svalbard. Their activities represent the worst kind of market metapsychics which presupposes the consideration and measurement of every being as a marketable resource. 
For preserving nature and caring for Future Earth virtuous persons and organizations are needed. Greepeace's "Arctic Sunrise" sealing vessel will watch over the Arctic, protecting its marine life from destructive, profit-driven business.
Israel (2017)
In April 2017 my book co-edited with Peter Rona on Economics as a Moral Science was published by Springer. The book is the first outcome of the research project at Blackfriars Hall, University of Oxford on Virtues and Economics.
The book is an attempt to reclaim economics as a moral science. It argues that ethics is a relevant component of all levels of economic activity, from the individual and organizational to societal and global. Taking ethical considerations into account is needed to explain and predict the behavior of economic agents, as well as for evaluating and designing economic policies and mechanisms. The book employs the personalist approach that sees human persons with free will and conscience as the basic agents of economic life, and defines human flourishing as the ultimate goal of economic activities. We intend to demonstrate that economics can gain a lot in meaning and also in analytical power by reuniting themselves with ethics. The unique feature of the book is that it not only analyses ethics and economics on an abstract level, but puts behavioral, institutional and systemic issues together in a robust and human view of economic functioning. Economic "facts" are interwoven with ethical content. Utility calculations and moral considerations co-determine economic behavior and outcomes.
In May 19-21 I organized an international transdisciplinary conference on Contemplative Science and Management at the Corvinus University of Budapest. Co-organizing partners included the European SPES Institute, Mind & Life Europe, and the Hungary-Bhutan Friendship Society.
The conference invited scholars and practitioners devoted to exploring and presenting new developments in contemplative inquiry related to Buddhist Economics, Well-Being, Social Transformation, Mindful Organizations, and Ecological Worldview in a management context. This particular combination of fields represents a unique nexus for reflection and action in terms of developing more mindful and sustainable management practices for organizations in economic and social life. Post-modernism, process philosophy, complex systems theory, feminism, inter-spirituality, integral theory, embodied mind, and global/planetary consciousness can serve to catalyze the much required transformation at the individual, organizational and societal level.
Leading scholars and practitioners participated in the conference including Claire Brown (University of California at Berkeley), Kevin T. Jackson, (Solvay Brussels School of Economics and Management and Princeton University), Ernest C. H. NG (The University of Hong Kong), Sander Tideman (Mind & Life Europe), and Ora Setter (Tel Aviv University). The conference served to develop working models inspired by contemplative inquiry for the transformation of management practices in a variety of organizational settings, to build a collaborative platform for scholars and practitioners devoted to contemplative inquiry in management and business, and to foster the development and spread of Buddhism-related approaches in economics and other social sciences.
In the Fall of 2017 two other books of mine were published. One is "Progressive Business Models: Creating Sustainable and Pro-social Enterprise" (co-edited with Eleanor O'Higgins, Palgrave-Macmillan) while the other is "Integral Ecology and Sustainable Business" (co-edited with Ove Jakobsen, Emerald).
The book on Progressive Business Models is the first volume of the Palgrave Studies in Sustainable Business series – In Association with Future Earth that I edit with Paul Shrivastava (Penn State University). The book presents and analyses exemplary cases of progressive business, understood as ecologically sustainable, future-respecting and pro-social forms of enterprises. The authors describe a number of companies that follow progressive business practices from a range of industries, including ethical and sustainable banking, artisan coffee production and distribution, pharmaceutical products, clean technology, governance in retailing, responsible hospitality and consumer goods. With case studies from around Europe including Triodos Bank in The Netherlands, Béres Co. in Hungary, Novo Nordisk in Denmark, Lumituuli in Finland, Illy Café from Italy, and Unilever from the UK, these progressive companies have global reach and an international impact. The collected cases show the best that can be expected from business in the twenty-first century in a structured and accessible way, and are suitable for all readers who are interested in innovative ways of creating forward-looking sustainable businesses.
The book on Integral Ecology and Sustainable Business addresses the relationship between business, the natural environment, ethics, and spirituality. While traditional economic theory generally assumes that firms maximize profits, it has long been acknowledged that other factors may be important for understanding firm activity. The role of ethics and spirituality in society is clearly significant, yet economists have traditionally had little to say about these topics and how they intersect with economic activity.
Integral Ecology sees the world as a composite of ecology, economy, equity and justice that is accessible through the natural and social sciences, arts and humanities. Integral Ecology is linked to sustainable business through frugal consumption and acknowledges the intrinsic value of nature and the need to adopt holistic management practices. Papers of the book by economists, business scholars, philosophers, lawyers, theologians and practitioners working in Europe, North America, and Asia highlight the relationship between integral ecology and sustainable business practices, and explore the meaning of sustainability in relation to both human and non-human life, offering a series of new and invigorating approaches to sustainable business practices and sustainability leadership.
In September 4-6, 2017  The Coller School of Management of Tel Aviv University hosted the 2017 Annual European SPES Conference in Tel Aviv, Israel. Collaborative partners included the European SPES Institute and the Business Ethics Center of the Corvinus University of Budapest. The conference was entitled "New Economy, Old Traditions: Caring Entrepreneurship".
The central theme of the conference was developing a new ethos of entrepreneurship in which caring for fellow human beings, future generations and nature play a primordial role. Practical wisdom from the Jewish and other faith traditions suggests that enterprises with a spiritual value orientation can flourish, and serve the interests of business and the wider community better than conventional enterprises that operate according to a narrow financial bottom line.
The program included presentations from leading scholars such as Yehuda Kahane (Tel Aviv University), J.L. Fernández Fernández (Pontifical University Comillas, Madrid), Sanjoy Mukherjee (Indian Institute of Management, Shillong), Mark Kriger (Norwegian Business School BI, Oslo), Henri-Claude de Bettignies (INSEAD and Stanford University), and Garry Jacobs (World Academy of Art & Science). My own presentation was about Business Responsibility for Future Generations.
After the conference with a select group of friends I travelled in Israel for some days. Our guide was Ora Setter (Tel Aviv University). We visited Jerusalem, the Judea desert, the Baptist site at the Jordan river, the Qumran archaeological site, and the Dead See. The whole trip was deeply spiritual. Staying in Jerusalem I felt the presence of the power of spirit in its diverse historical and geological manifestations.
The idea of Heavenly Jerusalem is always with me. As well as the hope that – in the sense of Tikkun Olam – we can repair and heal our much destroyed world by genuine care and creativity.
25th Anniversary of the Business Ethics Center (2018)
In January 2017 my monograph on Ethics, Meaning, and Market Society was published by Routledge in New York. The book book discusses the new phenomena of late modernity/contemporary capitalism and explores the underlying reasons for the pervasive dominance of 'unethics' in our affairs in business and society. 
By 'unethics' the book refers to a state of affairs in which actors tend to eliminate or minimize any kind of ethical considerations from their decisions, activities, or policies. The book argues that unethics is related to market overreach and the dominance of market values in all areas of social life and human activity. A correlate of this development is the emergence of an extremely individualistic, materialistic and narcissistic mindset that dictates the decisions and behavior of people and organizations. The result is an increase in social inequality, welfare malaise, and moral transgressions on the one hand, and the drastic degradation of the biosphere (climate change, biodiversity loss, and the collapse of ecosystems) on the other.
The book emphasizes that art can help us to overcome the dominant market metaphysics of our age. Genuine art creates models of 'poetic dwelling' which can open up the playing field for ethics. Aesthetics and ethics go hand in hand. Acting ethically is not just right for its own sake, but makes the world a richer, more livable, and more beautiful place.
Tampo Solar School, near Zangla, in Ladakh, India
I celebrated my 60th birthday on May 2018. For this ocassion my friends and colleagues published a book in honor of me at Springer entitled Art, Spirituality and Economics. Liber Amicorum for Laszlo Zsolnai.
The book offers a selection of essays concerned with the ethical, spiritual and aesthetic context within which economics as a social studies discipline should be situated in order to avoid the sort of dehumanising consequences that theories based on utility maximisation and rational choice necessarily entail. It presents the economic activities of human beings not as some sort of preordained obedience to universal laws that operate independently of other human concerns, but, rather, as a part of the human desire for the Aristotelian good life. It looks at the various considerations –moral, spiritual and aesthetic – that take part in the formation of economic decisions in sharp contrast with theories that purport to explain economic phenomena solely on the basis of utility maximisation.
The book was presented in Leuven in the European SPES Annual Conference on May 24, 2018. In my response I reflected on the importance of friendship. I noted that friedship is perhaps the highest quality of human relationship that we can achieve in this material world and recalled that Aristotle describes perfect friendship that individuals recognize each other as good characters, spend time with each other, and engage in activities that exercise virtues. I referred to the European SPES Institute as a society of friends working on a noble cause, that is, promoting the primacy of the spiritual over the material, and making a contribution to the flourishing of life (including human, non-human and future life) in different fields of social activities such as economics, business, politics, and art.
In September 2018 our book on Economic Objects and the Objects of Economics was published by Springer. The book demonstrates that the ontology of mainstream economics is rather simplistic and hence misleading and argues for a richer, more realistic ontology for economics which may lead to better economic practices and policies serving human flourishing in sustainable ways. The book brings together leading economists and other social scientists to analyse and critically evaluate the ontological issues in economics. Contributors include Peter Rona (Oxford), Tony Lawson (Cambridge), Daniel M. Hausman (Wisconsin-Madison), David Colander (Middlebury), and Bruno S. Frey (Zurich).
My own contribution is entitled "Economic Actors and the Ultimate Goal of the Economy". It shows that the working of the economy is far more complex than mainstream economics depicts. The paper suggests that we should minimally consider the following types of economic actors: individuals, organizations, communities, networks, and robots (or algorithms). It is argued that among economic actors at least four basic types of interactions can be identified: market exchange, bureaucratic coordination, ethical transaction, and aggressive action. Different types of interactions may be combined but "crowding in" and "crowding out" effects may happen among them. For example, market exchange may crowd out ethical transaction or bureaucratic coordination may crowd out market exchange. The ultimate goal of the economic system is not to produce material gains but to provide livelihood for those who are involved. Just and sustainable prosperity can be considered as the ultimate goal of the economy against which the performance of any economic system should be measured.  
On December 4, 2018 we celebrated the 25th Anniversary of the Business Ethics Center of Corvinus University of Budapest that I founded with Professor Jozsef Kindler in 1993.
In the international conference dedicated to our anniversary I presented the 25 year Report of the Business Ethics Center. Peter Rona (University of Oxford), Josep Lozano (ESADE Barcelona), Eleanor O'Higgins (University College Dublin and London School of Economics), Knut Ims (Norvegian School of Economics, Bergen), Antonio Tencati (University of Brescia and Bocconi University Milan), and Nel Hofstra (Erasmus University Rotterdam) gave presentations and discussed topics such as economics as a moral science and how to humanize management education.
Based on decades long research the main findings of the Business Ethics Center can be summarized as follows:
(1) Economic behavior is multifaceted and context-dependent. Two major factors determine the ethicality of economic behavior: the moral character of the actor and the relative cost of ethical behavior.
(2) The fairness of procedures is a major determinant of the willingness of cooperation of economic actors.
(3) Actors who are intrinsically committed to the common good and define success in multi-dimensional terms are inclined to serve nature, society and future generations.
(4) Spirituality can play a major creative role in the deliberation of economic decisions and actions.
(5) Sufficiency-oriented, community-based economic models are crucial for achieving a stable Earth-Human system.
(6) Only non-materialistic value orientation can produce real material wellbeing for people.
Ethics is a never ending story. As Hans Jonas noted there should be no end in rethinking human responsibility. This is expecially true in the dark times that may come with climate collapse, the breakdown of ecosystems, and social disintegration.
Spirituality in Society and the Professions (2019)
On February 8, 2019 an exhibition dedicated to the memory of the famous Hungarian poet Endre Ady (1877-1919) was opened in the Central Library of Corvinus University of Budapest. I gave an opening speech that recalled the unique and life-changing influence of Ady on Berkeley physicist Edward Teller, inventor of the hydrogen bomb and initiator of the so-called Star Wars against the Soviet Union, and Columbia University economist Karl Polanyi, who developed the substantive view of the economy.
In the Spring of 2019 our The Routledge International Handbook of Spirituality in Society and the Professions was published by Routledge in New York.
The handbook explores how spirituality is a part of our existence and present approaches and models for professionals working in diverse areas. Presented in seven parts, the book provides a full overview of current research and practice. Part I, "Introduction" shows the program of the book. Part II, "Facets of spirituality," explores topics including philosophy, psychology, theology, and culture. Part III, "Nature," looks at ecology, agriculture, cities, and tourism. Part IV, "Home and community," presents chapters on various life stages, disability, gender, and culture. Part V, "Healing," examines medicine, mental and physical health. In Part VI, "Economy, politics, and law," contributors discuss business, leadership and the workplace, peace, and policing. Part VII, "Knowledge and education," includes chapters on science, design, fashion, literature, and the arts. In Part VIII, "Way forward," the editors look to the future with a chapter on inter-spirituality and the renewal of social practices.
In the concluding chapter Bernadette Flanagan and I argue that social activities and human professions can gain a lot by employing a spiritual perspective. Spirituality implies less emphasis on materialistic values such as money, possessions, image, and status, and more focus on non-materialistic values of happiness, compassion, self-realization, and interconnectedness. We emphasize that spiritually grounded social practices can lead to better and more satisfying results than practices exercised on a purely materialistic basis. Spirituality does not deny the importance of the material world and the material part of human existence but prioritizes the spiritual over the material.
The Routledge International Handbook of Spirituality in Society and the Professions was presented in the 2019 Annual European SPES Conference in May 16-18, 2019 in Waterford, Ireland.
In the Summer of 2019 my other book on Caring Management in the New Economy. Socially Responsible Behaviour Through Spiritualitywas published by Palgrave-Macmillan in London. This book was edited by Ora Setter and I. It frames a new ethos of management that cares for society, future generations and nature whilst also serving the interests of business and the wider community. Employing the practical wisdom of faith traditions, the chapters develop the use of spirituality as a resource for creating business models that take pressing social problems – such as quality of life at work, over-consumption, environmental degradation and climate change – into account. Spanning entrepreneurship, leadership, management education and business models, the chapters in this book aim to develop a spiritually-based caring model of management to face the challenges and reality of the 21st century.  The book was presented and discussed at various international conferences and workshops in Kolozsvar, Romania, Seatle, USA and Herzlya, Israel.
In the opening chapter of the book "Care, and Its Relevance to Today's Economy" Ora Setter and I argue that care is a central aspect of human existence. What we care about and who we are caring for largely determine our way of being. The subjects of care present a frame of reference for our human functioning. Hans Jonas has forcefully argued that responsibility-based caring does not presuppose any right or reciprocity. Human responsibility is basically a non-reciprocal duty to guarding beings. We are caring for others not because they have rights that we should respect or we expect some reciprocated return from them. We are caring for others because of our humanity. However – we point out – it does not mean that care is always disinterested. Caring for others in many cases serves our best interest. But the primary motive behind caring is not self-interest but our responsibility for the existence and well-being of others.
In the concluding chapter of the book "The Significance of Care in Dark Times" I and Ora Setter underline that care gains considerable significance in the harsh reality of the Anthropocene. We argue that caring for others is basically a non-consequentialist act which may have cosmic significance. Helping human and non-human beings especially in emergency situations like the Holocaust or climate collapse is a final test of our own humanity. Business and management is not an exception to that.
For Journal of Management, Spirituality & Religion I made an interview with Copenhagen Business School professor Peter Pruzan on his personal and professional journey from optimization to transformation, a path to the wellspring of rationality, ethics and spirituality. In the interview Pruzan emphasizes that unless traditional rational approaches to meeting the global challenges are supplemented by spiritual-based leadership at all levels of our scientific, corporate and political organizations, and institutions, we, and our children and grandchildren, will experience a world with increasing inequality, strife, hunger, fear, destruction, and violence. So, what is required is a spiritual transformation whereby our mind-sets and our hearts are emancipated and empowered to embrace the challenges.
Responsible Research in Business and Management (2020)
In the Spring of 2020 our book on Responsible Research for Better Business. Creating Useful and Credible Knowledge for Business and Society was published by Palgrave-Macmillan in London. 
The book addresses the complex challenges of conducting responsible research in the business and management professions. It includes contributions related to, and reflecting on, the vision of the Responsible Research in Business and Management (RRBM) network, which proposes that business can help provide a better world if it is informed by responsible research. The responsible research agenda requires new methods of scholarly assessment that include criteria for measuring impact, systemic solutions and practitioner relevance. Theories greatly influence business and management practices, and as the late Sumantra Ghoshal warned, bad management theories are destroying good management practices. The authors of our book believe that good management theories can help to create new and better business practices.
Together with Clair Brown (UC Berkeley) I initiated a book series called Studies in Buddhist Economics, Management, and Policy at Palgrave. In 2020 we published two books. One is "Introduction to Buddhist Economics – The Relevance of Buddhist Values in Contemporary Economy and Society" by Ernest C. H. Ng (University if Hong Kong). The other is "The Value Orientations of Buddhist and Christian Entrepreneurs – A Comparative Perspective on Spirituality and Business Ethics" by my former PhD student Gabor Kovacs (Corvinus University of Budapest).
Due to the Covid pandemic the Business Ethics Center developed and taught a variety of online courses for the Corvinus University of Budapest in 2020. These courses are related to sustainable value creation, happiness and wellbeing, and new business models and executed in collaboration with high profile international faculty including Paul Shrivastava (Pennsylvania State University), Sybille Persson (INC Business School, Nancy), Miikka J. Lehtonen (Dubai Institute of Design and Innovation), Mike Thompson (University of Victoria, British Columbia), Eleanor O'Higgins (University College Dublin), Ove Jacobsen (University of Nord, Bodo), Stuart Walker (Lancaster University), Carry Krosinsky (Sustainable Finance Institute, New York and Yale University), Clair Brown (University of California at Berkeley), Dominique Steiler (Grenoble School of Management), and Knut Ims (NHH Norwegian School of Economics, Bergen). Students were required to develop their own sustainability projects related to specific topics of the courses.
In June 22- 26, 2020 I was teaching on online course on "Spirituality, Sustainability and Leadership" together with V. Adinarayanan and Smrithi Rekha Adinarayanan. The course was organized by the Anaadi Foundation (Chennai, Tamil Nadu, India). It introduced the models of leadership, ecology and lifestyle based on spiritual and sustainable principles. Topics included Indian Spiritual Thought and Approach to Spirituality, Integral Ecology, Responsible Leadership, Yoga for Sustainability and Business, and Handling Crisis Situations and Creating Sustainable Futures. Over 100 persons participated in the course from India and Europe.
Together with Kristina Alnes, Paul Shrivastava, Jana Sillmann, and Olaf Weber I contributed to the first ever Annual Report of Future Earth – a global network of scientists, researchers, and innovators collaborating for a more sustainable planet. ("Making Money Work for Green Goals" in Our Future on Earth. 2020, Montreal, Future Earth) Our paper emphasizes that the financial sector has a key role to play in the low-carbon transition, in reducing vulnerability and in strengthening adaptation to the impacts of climate change. The financial sector, along with policy and regulatory measures, can help to bring about the necessary transformations in a way that reduces climate-related risks and safeguards economic development. Connecting financial decisions to the biosphere and the Earth system as a whole should help to provide a just and sustainable livelihood for all.
Together withPaul Shrivastava, Mark Stafford Smith, and Karen O'Brien I publised another major paper on "Transforming Sustainability Science to Generate Positive Social and Environmental Change Globally". The paper argues for transforming sustainability science into a transdisciplinary enterprise that can generate positive social and environmental change globally. In such transformation the social sciences, humanities and the arts can play an important role to address the complex problems of culture, institutions and human behavior. To realize a truly integrated sustainability science, we need renewed research and public policies that reshape the research ecosystem of universities, funding agencies, science communications, and policy/decision making. Sustainability science must also engage with society and creatively employ all available sources of knowledge in favor of creating a sustainable earth.
Humanities for Business (2021)
From January 15 to February 5, 2021, I co-organized a series of webinars under the title "Flourishing in a New Era: Conversations around Ethics, Sustainability and Spirituality" with the Bombay-based S. P. Jain Institute of Management and Research. Contributors included Paul Shrivastava (Penn State University & INC Business School, Nancy), Eleanor O'Higgins (University College Dublin), and Peter Pruzan (Copenhagen Business School). I contributed to the program by a lecture on Responsible Business. In my presentation I explored responsibility of business toward a wide range of stakeholders including nature, society, and future generations and showed how successful intelligence and creativity can be applied in business for serving the common good. (See video)
In March 2021 I have been appointed as Associate Member at Blackfriars Hall, University of Oxford. In Oxford I work with Peter Rona on projects related to Virtues and Economics.
In May 2021 I published a paper entitled "Frugality, Intrinsic Value of Nature, and Wellbeing Oriented Businesses" in English and Chinese in The Journal of the Macau Ricci Institute.
The paper suggests three key ideas that are crucial to change the economic paradigm towards an economy oriented to the common good based on solidarity and fairness. These are frugality in consumption and production, acknowledging the intrinsic value of nature, and developing wellbeing oriented businesses.
(1)   Frugality in Consumption and Production
Frugality implies rebalancing the material and spiritual values in economic life. This may lead to the rehabilitation of the substantive meaning of "economic" and to the revival of the corresponding logic of sufficiency. Achieving frugality and sufficiency requires more substantive organizational forms that radically alter the underlying structure of currently dominating configurations of formal economizing. This means  introducing smaller scale, locally adaptable, culturally diverse modes of substantive economic activities.
(2)   Acknowledging the Intrinsic Value of Nature
The value of natural entities cannot be calculated merely on the basis of their usefulness for humans. Price is a  poor and often misguiding model for assessing the value of natural entities. The true value of natural entities cannot be determined by the market mechanism. There is no algorithmic solution to nature's allocation problems. Ecological and social values are basically incommensurable. Decisions and policies related to nature and society require making qualitative and multiperspective considerations and the proper use of wisdom.
(3)   Developing Wellbeing Oriented Businesses
The trajectory of businesses toward wellbeing creation is a multifaceted, complex phenomenon. It can be assessed only by multidimensional measures using criteria related to appropriate ownership structures and effective governance mechanisms, adequate incentive systems,  organizational identity,  relationships with the local community, technology employed,  production systems, supply chains, information systems, investors, and net income generated.
In cooperation with the Princeton University Faith and Work Initiative I organized an online course on Humanities for Business in October 2021. The course presented the grand traditions of the Humanities as an untapped resource for business-world problems. In a time where the Humanities are viewed as in decline or in threat of collapse altogether, the course enacted and extended the best of the Humanities toward prevailing challenges within the complex realities of our current cultural moment. Topics covered included values, trust, responsibility, ethics, leadership, self-realization, spirituality, narrative, literature, music, and the arts in relation with and applied to current business challenges.
Faculty of the course included David W. Miller and Michael J. Thate (Princeton University), Madhumita Chatterji (ABBS School of Management, Bangalore), Knut Ims (NHH Norwegian School of Economics, Bergen), Eleanor O'Higgins (University College Dublin), Kevin Jackson (Fordham University, New York), Titiporn Siriphant Puntasen (Rangsit University, Pathumthani), Devin Singh (Dartmouth College), Predrag Cicovacki (College of the Holy Cross, Worcester), Anderson Blanton (Strategic Design and Innovation, Cone Health), Margot Esther Borden (Integral Perspectives, Bombay), and Oona Shambhavi D'mello (Conscious Development, and mySustainOnline).
The course helped participants to understand how the humanities can contribute to the renewal of business and other human professions through deep existential-spiritual questioning, to develop a broader view of the purpose of human life alongside today's social and ecological  challenges, and to improve human creativity and sensitivity in facing big ethical dilemmas in personal and professional life.
Hope in a better future has vital importance in the light of the climate crisis, Covid pandemic, and rising populism. But hope is not an "ex ante" state of mind. It is emerging if we actively engage in actions that create positive social and environmental change. Hope is the benefitial byproduct of meaningful action.
The Economy of Francesco (2022)
In February 2022 I published a paper with Paul Shrivastava on "Wellbeing Oriented Organizations: Connecting Human Flourishing with Ecological Regeneration" in Business Ethics, the Environment & Responsibility.
We emphasize that wellbeing is an organizing principle that ensures simultaneous flourishing of people and nature. It binds together an ethic of nature and ethics of people/community into a  practical  framework  for  creating  integrated  socio-ecological  wellbeing.  Our paper  discusses the theoretical and practical implications of this position and presents illustrative cases of innovative wellbeing-oriented organizations, both business and social. We explain why we need wellbeing organizations anchored in the wellbeing economy  movement.
In collaboration with Ludwig Museum I organized the "Slow Life – Slow Business" workshop on March 18, 2022 at the ICN Business School in Nancy, France. The workshop is based on and develop further the "SLOW LIFE. Radical Practices of the Everyday" exhibition of Ludwig Museum.
"The slow approach represents a need to rethink existing structures and reorganize established practices in the fields of society, economy, and everyday life alike. Its essence can be best expressed by consciousness and critical attitude, which bring forth more and more possible alternatives, from permaculture farming to zero-waste household, from voluntary simplicity to the concept of a no-growth economy."
In the first part of the workshop curators and artists of the SLOW LIFE exhibition shared their views on slowness and its relevance for today's life. In the second part of the workshop academic thinkers like Paul Shrivastava (Penn State University & ICN Business School, Nancy) David M. Wasieleski (Duquesne University & ICN Business School, Nancy), and myself explored the meaning and relevance of the slow approach for business referring to ecological regeneration and human scale organizing. 
In June 2022 our book entitled "Economy & Religion: Innovative Models of Economic Spirituality" was published in Hungarian by Corvinus University of Budapest. The book offers a comprehensive picture about the economic conceptions of the world religions and their related business and management models. Inspiring working examples are presented to show the creative power of economic spirituality in different faith traditions and diverse socio-cultural contexts. The present-day ecological, social and ethical crisis requires solutions that go beyond the mainstream materialist and individualist worldviews and cultivates more holistic approaches that integrate both the material and the non-material aspects of human existence. The desirable spiritual turn in business and management can be supported by the economic conceptions of the world religions and their innovative models.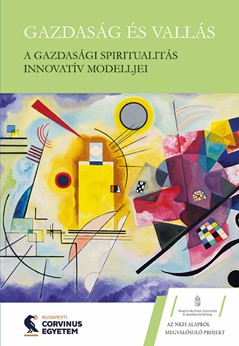 In July 2022 my book, co-edited with Sanjoy Mukherjee, on "Global Perspectives on Indian Spirituality and Management" was published by Springer. The book is a tribute to the Indian management scholar Professor S. K. Chakraborty, the pioneer of Human Values and Indian Ethos in Management. The volume investigates the applicability of spiritually inspired business models in Indian and Western contexts.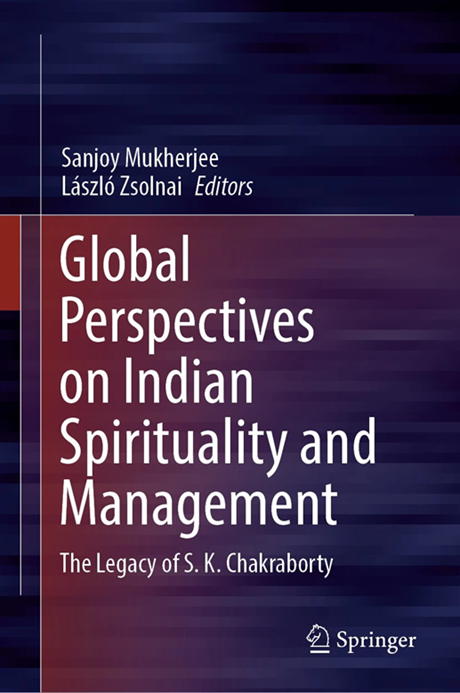 The book argues that the dominant understanding of economic rationality, namely individualistic, self-interest maximization should be replaced with a broader notion of reason. Nobel Prize winning economist Amartya Sen suggested that reason requires subjecting one's choice of action, including objectives, values, and priorities to reasoned scrutiny. In this way business actors can rationally pursue objectives based on their spiritual values and priorities.
In The Economy of Francesco program initiated by Pope Francis I organized a workshop entitled "New Business Models for Human Flourishing & Ecological Regeneration" on September 23, 2022 in Assisi, Italy.
The workshop presented innovative business models which connect human flourishing with ecological regeneration in different industries and fields of social life. The discussed cases included Leket (Israel), Focolare Movement (global), SEKEM (Egypt), Organic India (India), Green Monday (Hong Kong), Patagonia (USA), Triodos Bank (The Netherlands), and Slow Food (Italy). The workshop addressed the challenges of business transformation required by the new reality of the Anthropocene.
In October 2022 my paper on "Spirituality and Economics" was published in the Journal for the Study of Spirituality (Vol 12 No. 2.). This paper criticizes the core assumptions of mainstream economics – namely, the existence of 'Homo Economicus' and the goals of profit maximization, economic efficiency, and economic growth; and shows that these goals lead to an economy that is not only unhealthy for people but is making the planet unsustainable. The paper makes a case for the development of a spiritually informed economics and presents directions toward it: capturing the full spectrum of human existence, redefining economics as a science of the livelihood of people, promoting frugal production and consumption, and developing holistic measures of value and wellbeing. The paper concludes that by helping to create ecological and human economic practices and policies, spiritually informed economics can support the flourishing of life on Earth (both human and non-human, present and future).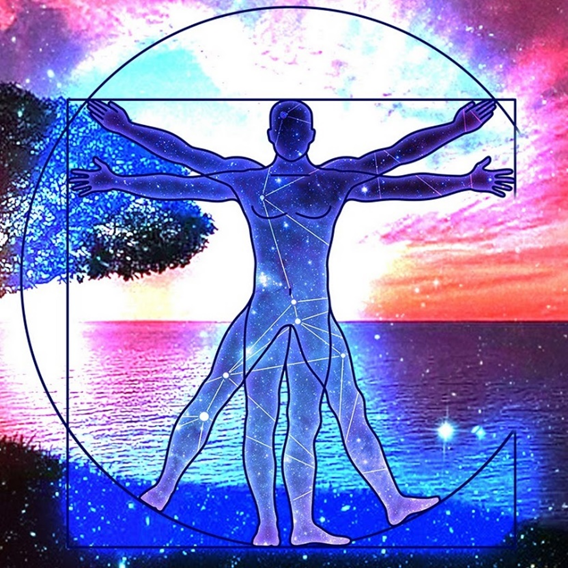 Together with Professor Lisa Miller of Columbia University I organized The Awakened Campus Global Initiative Conference in November 29-30, 2022. The conference aimed to create a collaborative global network of higher education institutions to integrate spirituality in their activities.
The Awakened Campus Global Initiative mainly but not exclusively focuses on teachers education, medical education, and business education. It aims to establishing partnership with teachers colleges, medical schools, and business schools as well as with alternative institutions of higher learning. The overall goal is to help the formation of spiritual awareness of students, faculty and university leaders through support of spirituality in the student-faculty and student-advisor relationship, campus culture, mission, shared relational values, residential programs, and range of pedagogy.